Nancy's Activities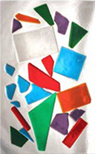 Nancy Nason-Clark is a Professor of Sociology at the University of New Brunswick in Fredericton, having come home to Canada after completing her Ph.D. in Sociology at the London School of Economics and Political Science, in London, England. She served as chair of the Department of Sociology from 2008 until 2016, twice as Acting Associate Dean of Arts, and twice as Acting Director of the Muriel McQueen Fergusson Centre for Family Violence Research.
She is the author of  the forthcoming Religion and Intimate Partner Violence (with Fisher-Townsend, Holtmann and McMullin) and a number of other books, including Men Who Batter (2015, with Fisher-Townsend), The Battered Wife (1997), and co-author with Catherine Clark Kroeger of No Place for Abuse (2001; 2nd ed. 2010), and Refuge from Abuse (2004). She is co-editor of Feminist Narratives and the Sociology of Religion (with Mary Jo Neitz, 2000) and Understanding Abuse: Partnering for Change (with M.L. Stirling, C.A. Cameron and B. Miedema, 2004). She has published more than 100 articles or chapters on her research. A frequent speaker at conferences, Nancy has been invited to address audiences in the Caribbean, eastern Europe, Australia, Asia and the United States.
Nancy served as editor of the international journal Sociology of Religion: A Quarterly Review from 2000-2006. She is Past-President of the international Religious Research Association, has served as President of the Association for the Sociology of Religion and is currently President of the Society for the Scientific Study of Religion.