About Us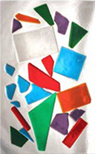 Our Mission
There is no place like home; when abuse strikes, there is no home.
Our Team
Nancy Nason-Clark
Nancy Nason-Clark is a social scientist by profession who has a very important story to tell. For over 25 years, she has been writing about what happens when abuse strikes families of faith. Her latest book Religion and Intimate Partner Violence:  Understanding the Challenges and Proposing Solutions (written together with Barb, Cathy and Steve) will be published by Oxford University Press, New York, in 2017.  Through her books, speaking engagements, and workshops, she argues that there is a holy hush hovering over most religious congregations when it comes to talking about abuse. Nancy's creation of the RAVE Project is based on her desire to shatter that silence.  By combining the language of the spirit (religious-based resources) with the language of contemporary culture (community-based resources), every pastor and every congregation can be part of the solution to abuse. To find out more about Nancy's activities at UNB, click here. To view her recent publications, click here . To see her recent speaking engagements, click here . To view a list of her workshops, click here .
---
Barbara Fisher-Townsend
Barbara Fisher-Townsend teaches online courses for the Sociology Department at the University of New Brunswick and for Yorkville University in Fredericton, New Brunswick. For over ten years her research agenda has focused on how best to change the thinking and behaviour of religious men who have acted abusively in order to bring peace and safety to those impacted by violence. This resulted in the book, Men Who Batter (Oxford University Press, 2015), co-authored with Nancy Nason-Clark. Barbara has co-authored articles and book chapters with Nancy, and others, which appear in The Journal of Religion and Abuse, Social Work and Christianity, Critical Social Work, the Handbook on Sociology of Religion and Social Institutions, and American Sociology of Religion: Histories. She served as an author and co-editor for the three volume series published by Wipf & Stock: Beyond Abuse in the Christian Home: Raising Voices for Change (2008), Responding to Abuse in Christian Homes: A Challenge to Churches and their Leaders (2011), and Strengthening Families and Ending Abuse: Churches and their Leaders Look to the Future (2013).
---
Stephen McMullin
Stephen McMullin is the Academic Dean and Associate Professor at Acadia Divinity College in Wolfville, Nova Scotia. He served for 27 years as a Baptist pastor. His interest in the relationships between religious groups and the wider society and his ministry experiences in both rural and urban contexts have instilled in him an interest in finding effective ways for churches and religious leaders to partner with resources in their communities to provide compassionate, practical help to those who are victims of domestic violence. His research has focused on how best to provide training and resources for pastors and for seminary students so that they are well prepared to address and respond to domestic violence. Recent peer-reviewed articles have been published in Implicit Religion, Review of Religious Research, Review of the Social Scientific Study of Religion, and the Journal of Pastoral Care and Counselling. His research on church decline has been highlighted in several publications including Christianity Today and The Huffington Post.
---
Catherine Holtmann
Catherine Holtmann is Associate Professor in the Sociology Department and the Director of the Muriel McQueen Fergusson Centre for Family Violence Research at the University of New Brunswick. Her areas of research interest include religion and gender, domestic violence, and immigrant women. Together with Nancy, she has developed a series of online teaching resources for the Religion and Diversity Project . She has published articles in the International Journal of Migration and Border Studies, Studies in Religion Sciences Religieuses, and the Journal of International Migration and Integration. Cathy is a Catholic feminist and worked in a variety of lay ministries, including music, youth ministry, religious education, ecumenism, and social justice. She brings her passion for justice and women's equality to the work of the RAVE project.
---
Emma Robinson   
Emma Robinson is a Masters student in Sociology at the University of New Brunswick and a passionate Christian feminist. Her research interests include religion, gender, and violence, and through her work she hopes to help break the silence around sexual violence in church communities and youth groups. Emma has been privileged to work as an editorial assistant on two book projects at the Muriel McQueen Fergusson Centre for Family Violence Research, and looks forward to collaborating on future projects.
---
Crestina Matta
Crestina Matta is currently an undergraduate doing a joint Honours in Sociology and Gender and Women Studies at the University of New Brunswick. Her research interests are examining the rates of reporting intimate partner violence between immigrant and non-immigrant women. She is also interested in looking at the intersections of gender, class, race, and religion in the context of intimate partner violence. Crestina has been working closely with the immigrant communities in various parts of the country. She currently holds a Research Assistant position with the Muriel McQueen Fergusson Centre as well as a Research Position and a Teaching Assistant position with the Sociology Department at the University of New Brunswick. In September 2018, Crestina will start her graduate studies under Dr. Holtmann's supervision.

---
 Zainab Al-Muttairi
Zainab Al-Muttairi is a second-year Arts student who is currently studying Sociology and Psychology at the University of New Brunswick. She volunteers at the University Women's Centre and is doing a work-study placement at Muriel McQueen Fergusson Family Violence Research Centre as a research assistant with the Religion and Violence research team with a focus on violence against women. Zainab is responsible for updating some of the information on the RAVE website.