Home

Online Training

Lesson #2: Themes from the Garden of Gethsemane
Lesson #2: Themes from the Garden of Gethsemane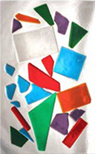 We have developed the 3Rs [Read, Reflect, Respond] especially for clergy working in pastoral ministry.
In each segment, we are expecting that it will take you approximately 15 minutes to complete the various tasks. You may complete more than one at a time, or come to our website later, when you have another 15 minute "window of opportunity." Be sure to bookmark this page on your computer's list of favourites.
Here is how you begin
Read a short text; and
Reflect on how it impacts your pastoral ministry.
Read: Themes from the Garden of Gethsemane
Reflect:
What are some of the central features of betrayal?
How does the experience of betrayal impact on a person's life?
What can one pastor (or one church) do to minimize the long term consequences of betrayal in the life of a woman, man or child?
Respond: